Insight Query Overview
The Insight Query tool provides a user-friendly way to view and export the results of Activities, Email, Email Series and Social Posts. It is located in the Insight section of Salsa, in the Query tab.
Creating Your First Insight Query
The Insight Query tool allows campaign managers to evaluate results using sets of rules. Building a query is as simple as describing the characteristics of Activities or Messages desired.
Click the Insight tab > Query tab to open the query tool.
Adding your first Query Rule
When you land on the Query interface, you will define all the rules and types you like, as outlined below.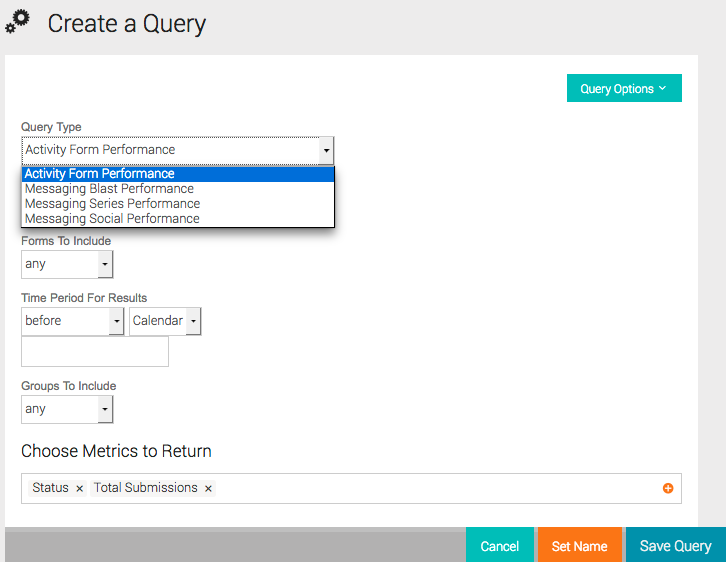 Each field type is defined below:
Query Type: Activity Form Performance, Messaging Blast Performance, Messaging Series Performance and Messaging Social Performance




Activity Type: All Pages, Pages that Receive Donations, Sign Up, Fundraising, Petition, Targeted Letter, Ticketed Event, and P2P




Forms to Include: One of these (brings up list of all forms for campaign manager to choose from) & any.


Time Period for Results: Before, On or Before, After, On or After, Between, Exactly, During this (Day, Week, Month, Quarter or Year), Not During This, During Last (Day, Week, Month, Quarter, Year) and Ever.




Groups to Include: One of These (brings up list of all Groups), or All.
Choose Metrics to Return: The metrics that appear depend on the Query Type. They include but are not limited to: 


In the example below, a campaign manager queries on Activity Form Performance > Fundraising Forms (any) between two dates. The campaign manager selects the metrics to be included then clicks "Show Results."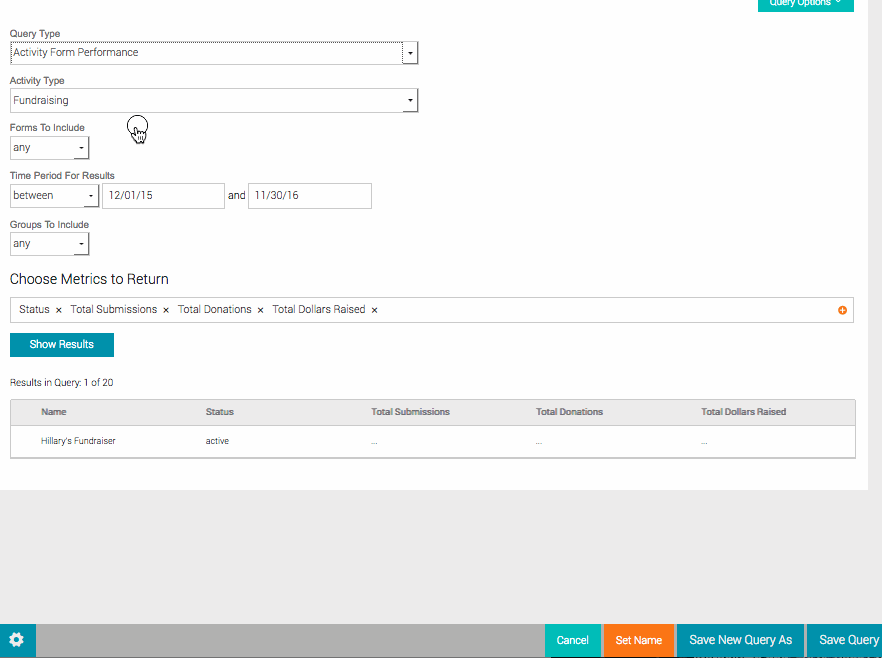 After clicking "Show Results" the campaign manager can click on the "Query Options" button at the top right to see a list of metrics to choose from for export.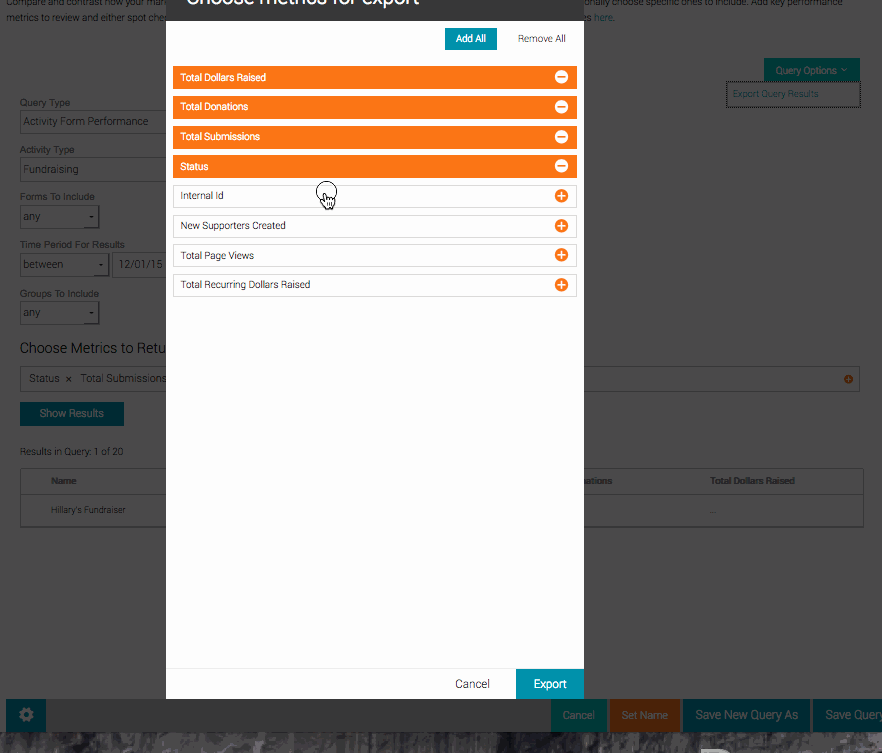 Export Options
The export option will be in the Query Action dropdown similar to the Supporter Query tool. You'll have the pop up similar to the Supporter Query tool to choose the fields you want to export and they will be downloadable in a CSV as shown above.