Salsa CRM offers an easy way to manage your events, whether you hold an annual golf outing, walk, gala, radiothon or any other type of event, Salsa CRM's events module will help you run your event more effectively and efficiently. You configure the events module to meet your needs, enter budget information, sponsorship information, register guests, set up an auction and check everyone out all in one module.
"Event Overview" refers to the top-most tab in the Events Explorer side-bar, which open the page in Salsa CRM that contains General information about your event as well as Coordinators, Activities, Default values, Notes, and Template... button, with which you can select a Template for your event.
See the following sections for more information:
Event Workflow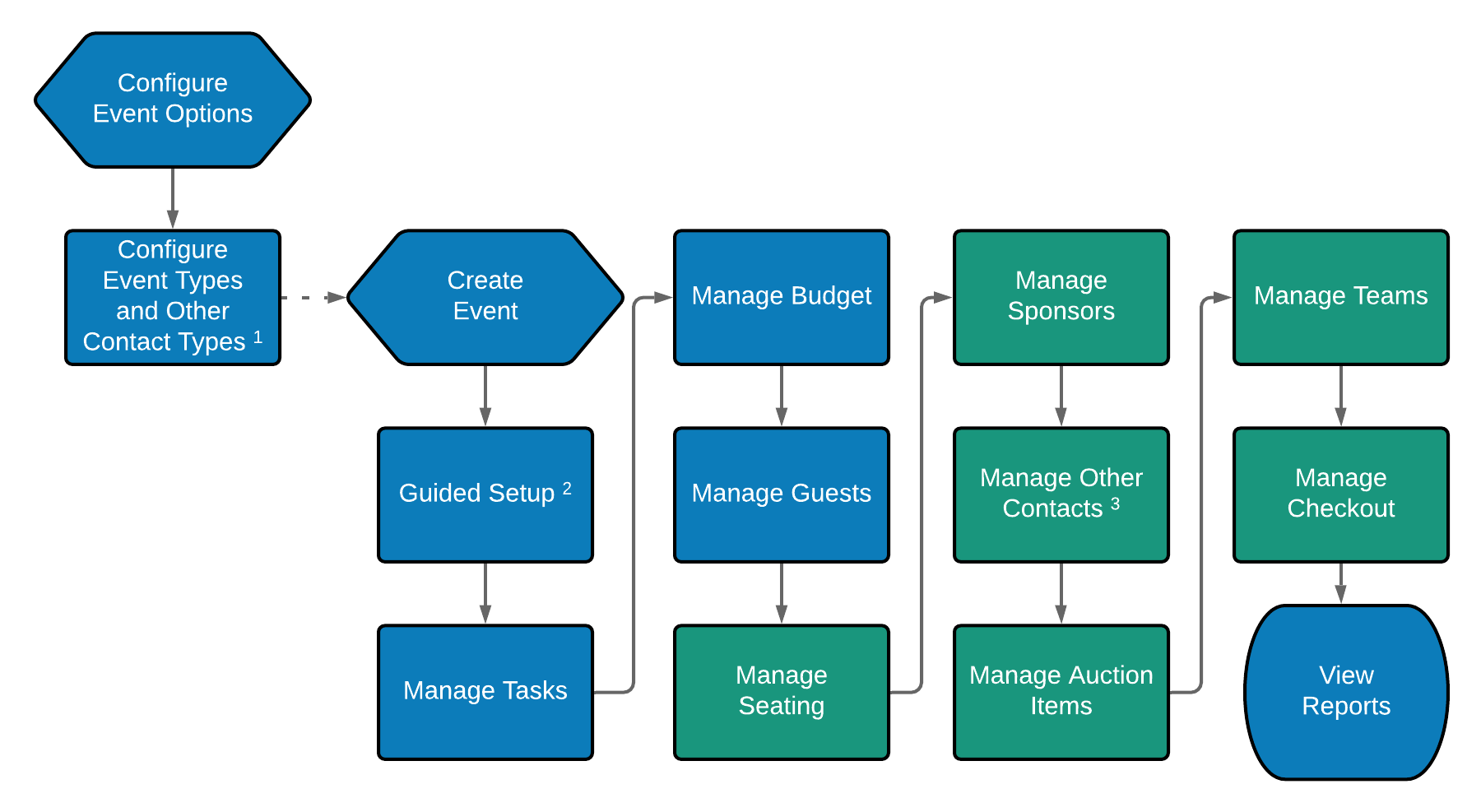 In the above workflow, blue steps represent critical pathways. Green steps represent optional pathways.
These items are customizable.

Event Types—Types of events you hold, such as conferences, golf scrambles, walkathons.
Other Contact Types—

Other contacts associated with the event, such, as florists, caterers, exhibitors, clean-up crews.

The event Template defines the Guided Setup, which defines the tasks, expenses, and reminder checklists that govern your event.
Other Contacts within the event are the actual contacts who will assist with your event, including their names and phone numbers, emails, or other ways to contact them.