Following is a brief description of each of the nodes, or data sections, available through the Constituent Explorer. When the node contains data, the node will be in bold font, when the node has no content, it will display in standard font.   In the image the constituent has content in the Notes, Groups, Relations, and Donations nodes, but other nodes are empty.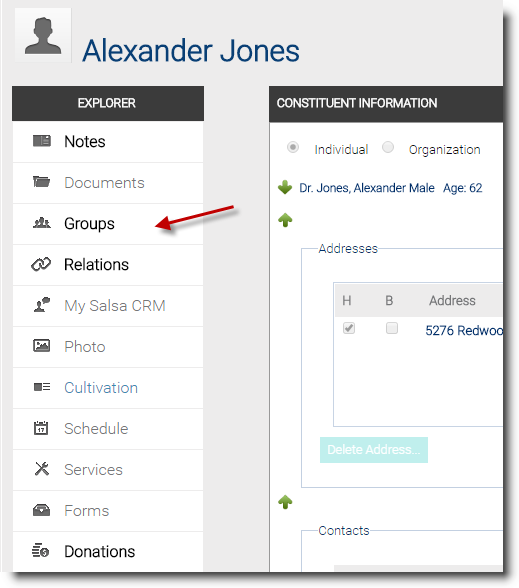 The Activity node displays all online and offline activity for this constituent.

'Online' activity refers directly to actions that the constituent took via Engage actions, such as...
Sign Up Forms
Donations
Events
Facebook Lead Ads
General
Peer-to-Peer
Petitions
Targeted Letters
Regulation Comments
NOTE: Neither receiving email blasts nor email blast metrics like open and click rates are defined as 'online' activity at this time.

'Offline' activity pertains to actions entered for this constituent directly in Salsa CRM.