May 2021
Updated Twitter Integration for Targeted Actions!
Due to changes in Twitter's terms of service, the mechanism for tweeting legislators has changed. Previously, Twitter allowed applications like Salsa to publish tweets to multiple targets and append their Twitter handles, all with one click. Now, Twitter insists the supporter must be the one to take action for each tweet.
As before, you can provide default messaging, and supporters may personalize the content before clicking the "Tweet" button. Supporters no longer need to copy and paste the default messaging, and the content can be customized for each target. Clicking the "Tweet" button at least once per target will count as one tweet per target in the Targeted Action results (even if the supporter closes the window).
Action is required—any Targeted Action forms that include Twitter as a delivery channel must be republished for the Twitter integration to work.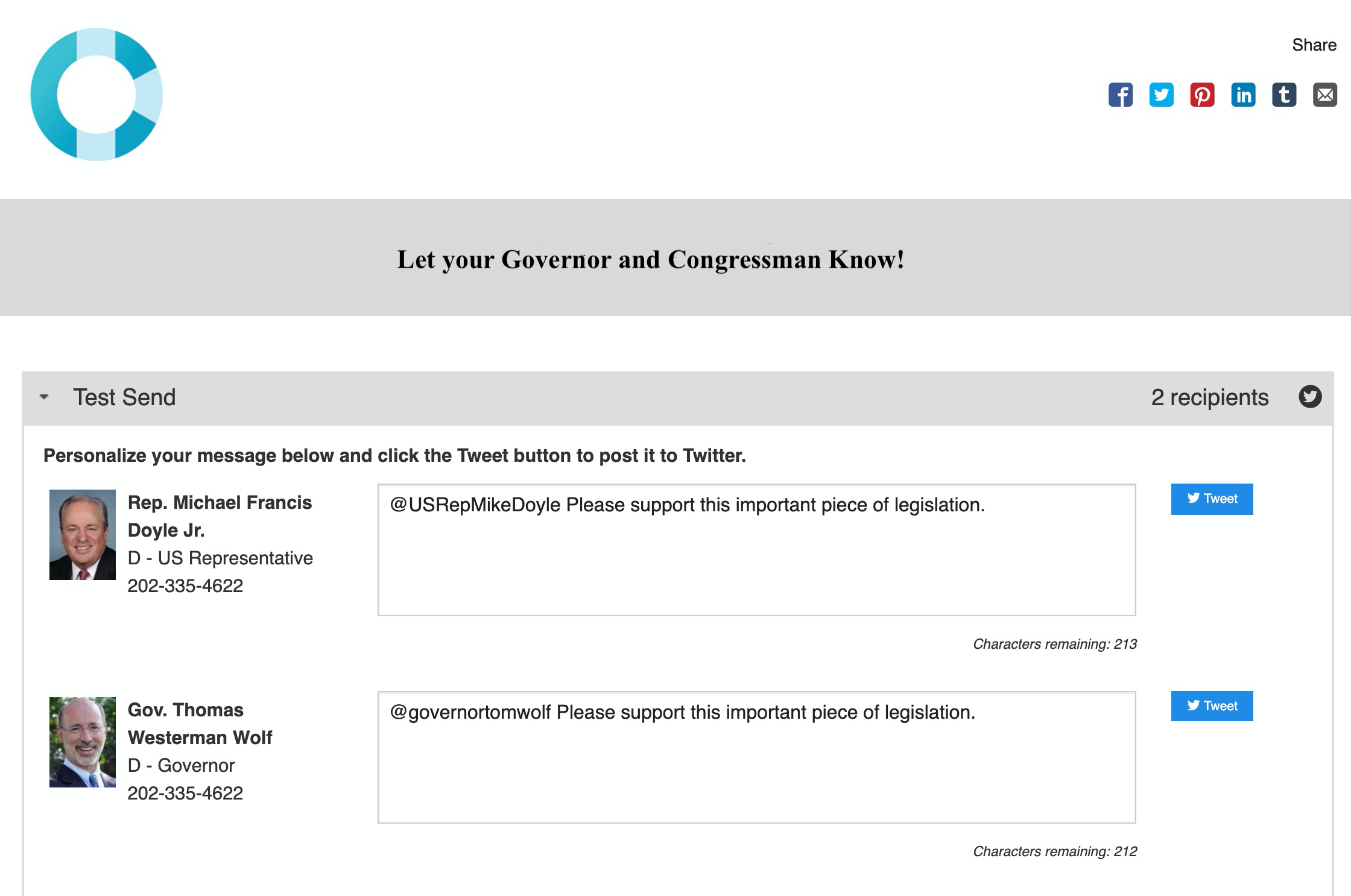 April 2021
January 2021
September 2020
June 2020
April 2020
February 2020
January 2020
November 2019
October 2019
August 2019
June 2019
May 2019
April 2019
March 2019
February 2019
November 2018
October 2018
September 2018
July 2018
June 2018
May 2018
March 2018