PLEASE NOTE: We strongly recommend against deleting constituents who have Access Control to remove their access. Since we do have auditing queries to reconcile any database updates, removing these constituent records removes the history of their username making changes.
Removing Access for a Constituent
To remove access for any team members who have a log in for Salsa CRM, you will lock their account.
To access this function, log into your CRM and locate their constituent record by searching for them at the top left search bar: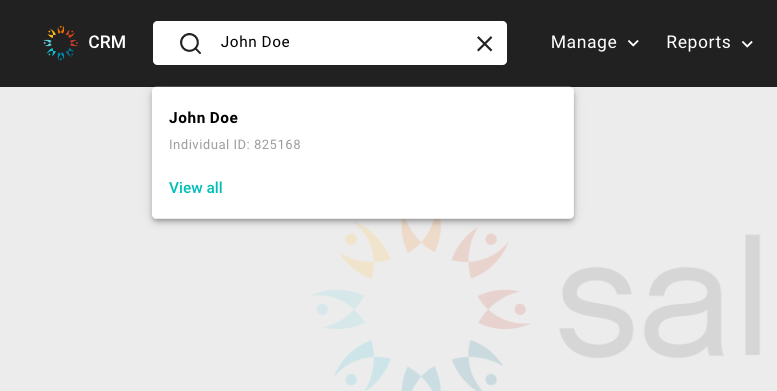 Once you click on their constituent record, the dashboard will load. In the left sidebar, you will see a list of different options such as Donations/Activities/etc.. Within this sidebar, click on Access Control.
When you click on this, you will see the following screen: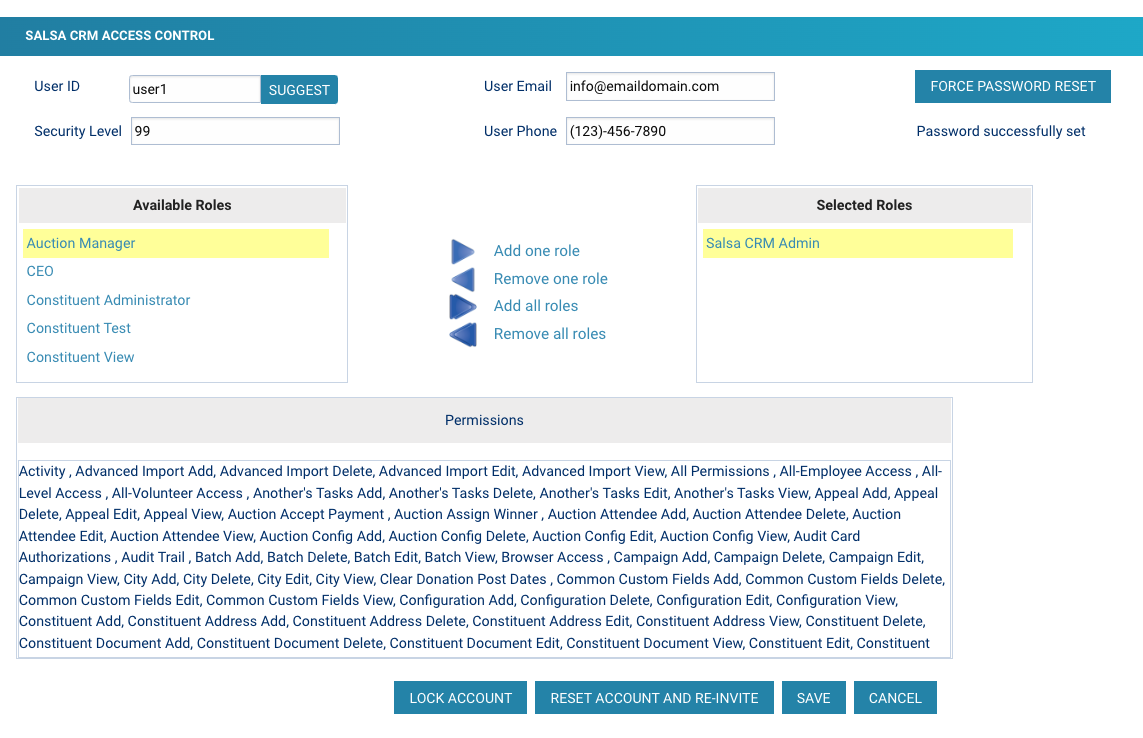 To remove access for this user, click the Lock Account button at the bottom of this page. This removes the ability to log in and also any attempt to reset their password.