Campaign managers can employ Content Categories to categorize communications to supporters (for example, Advocacy, Fundraising, General, etc.). When a campaign manager sends an email (or sets up an email series), he chooses a content category that aligns with the messaging.
Content Categories
To create or delete Content Categories...
Click the Settings icon (hammer and wrench) in the top right corner of the screen.
Click the teal-colored Switch to... button on the right.
Select Content Categories from the drop-down menu.
Salsa Engage includes several topics by default. You can also create your own. Note that the changes you make will affect Content Categories on all messages. Content Categories cannot be renamed.

These show up as an option when you are composing a message: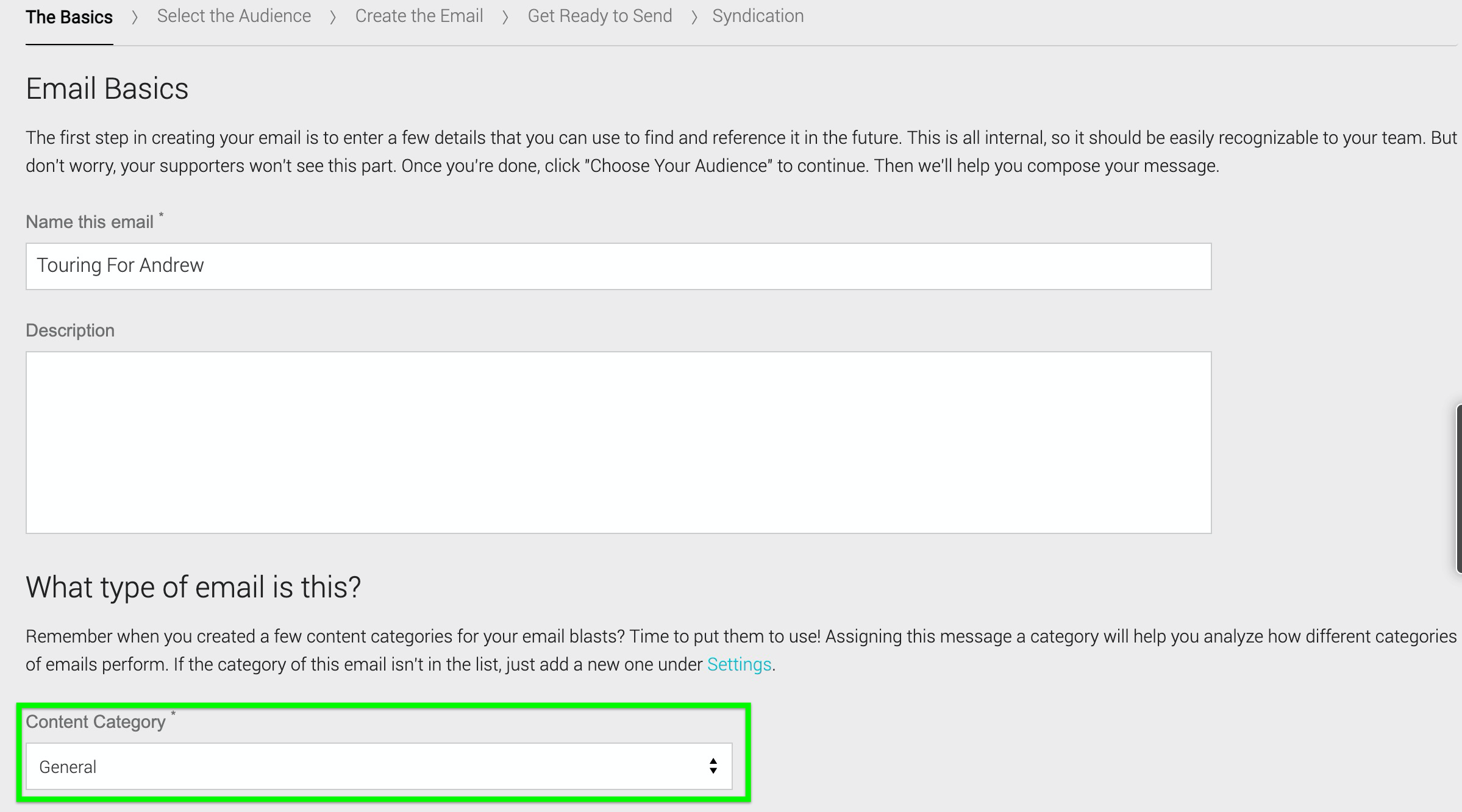 Subscription Management
Content categories do not interact with supporter subscriptions. See the Subscription Management article for more information.