Message topics are set up by campaign managers to categorize their communications to supporters (for example, General, Fundraising, etc.). Supporters automatically opt into all message topics. When a campaign manager sends an email (or sets up an email series), he chooses a message topic that aligns with the messaging. When Supporters click "manage subscription," they're presented with the list of available message topics and can opt out of any that they don't want to hear anymore--instead of opting out from the organization as a whole. When they opt out of a message topic, they're automatically excluded from email blasts or email series on that topic.
To get started, click the Settings icon (hammer and wrench) > Switch to... > Message Topics. Note that the changes you make here will affect all messages.
Default Message Topics
Salsa Engage includes several topics by default. You can also create your own: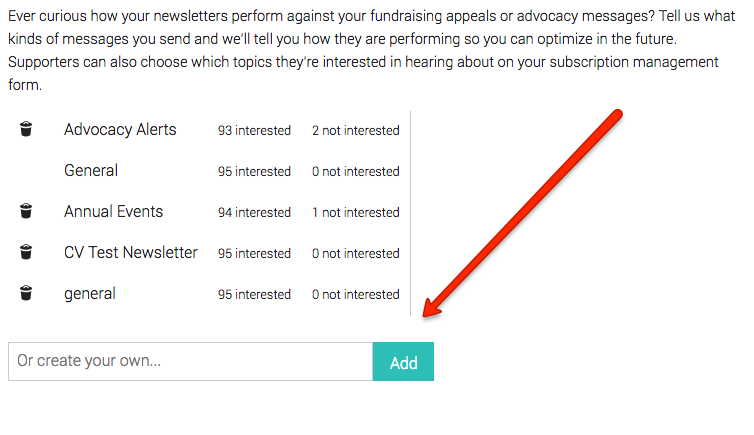 These show up as an option when you are composing a message: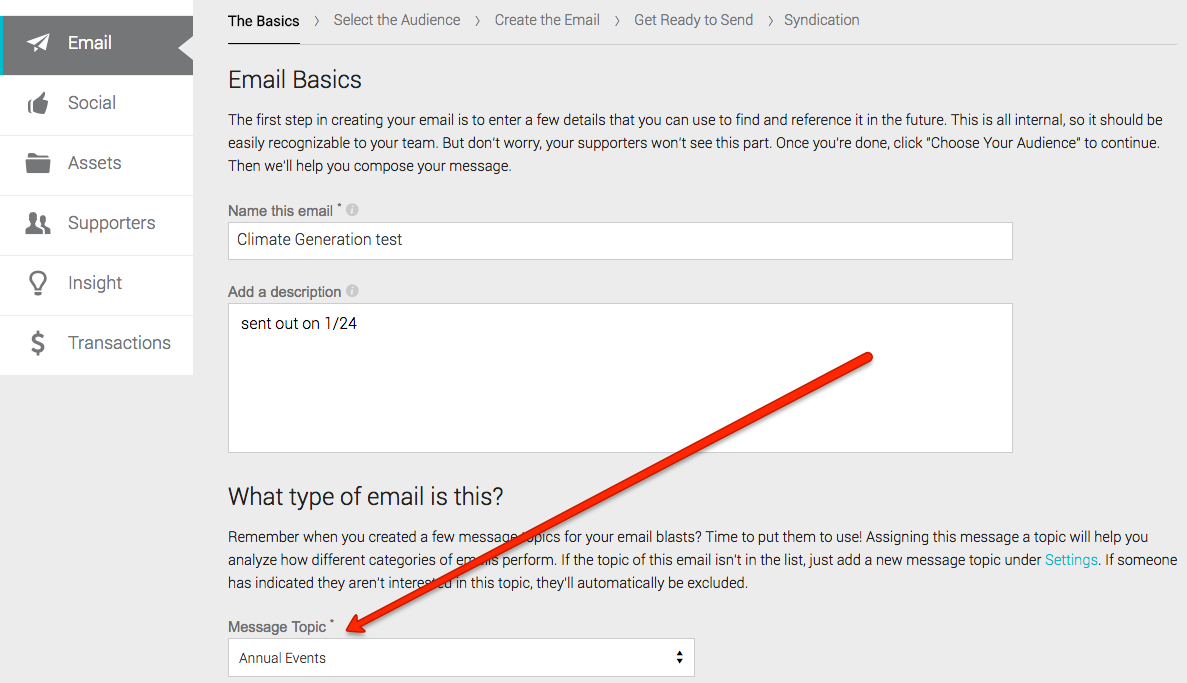 How Message Topics Are Used 
Manage Subscriptions - At the bottom of email blasts, your supporters will be able to use a link to change their Subscription Preferences. The choices will include default and custom message topics.