Within the CRM you or a team member can delete or reverse a donation. On the surface they may seem similar. There are some differences which may be important based on how your organization reviews transactional data internally.
When you are reviewing any saved donation in the CRM, these buttons are at the bottom left:

Deleting a donation
Whenever you choose to delete a donation, you or your team member will be prompted to confirm your step and to enter the initials for confirmation that this should be done.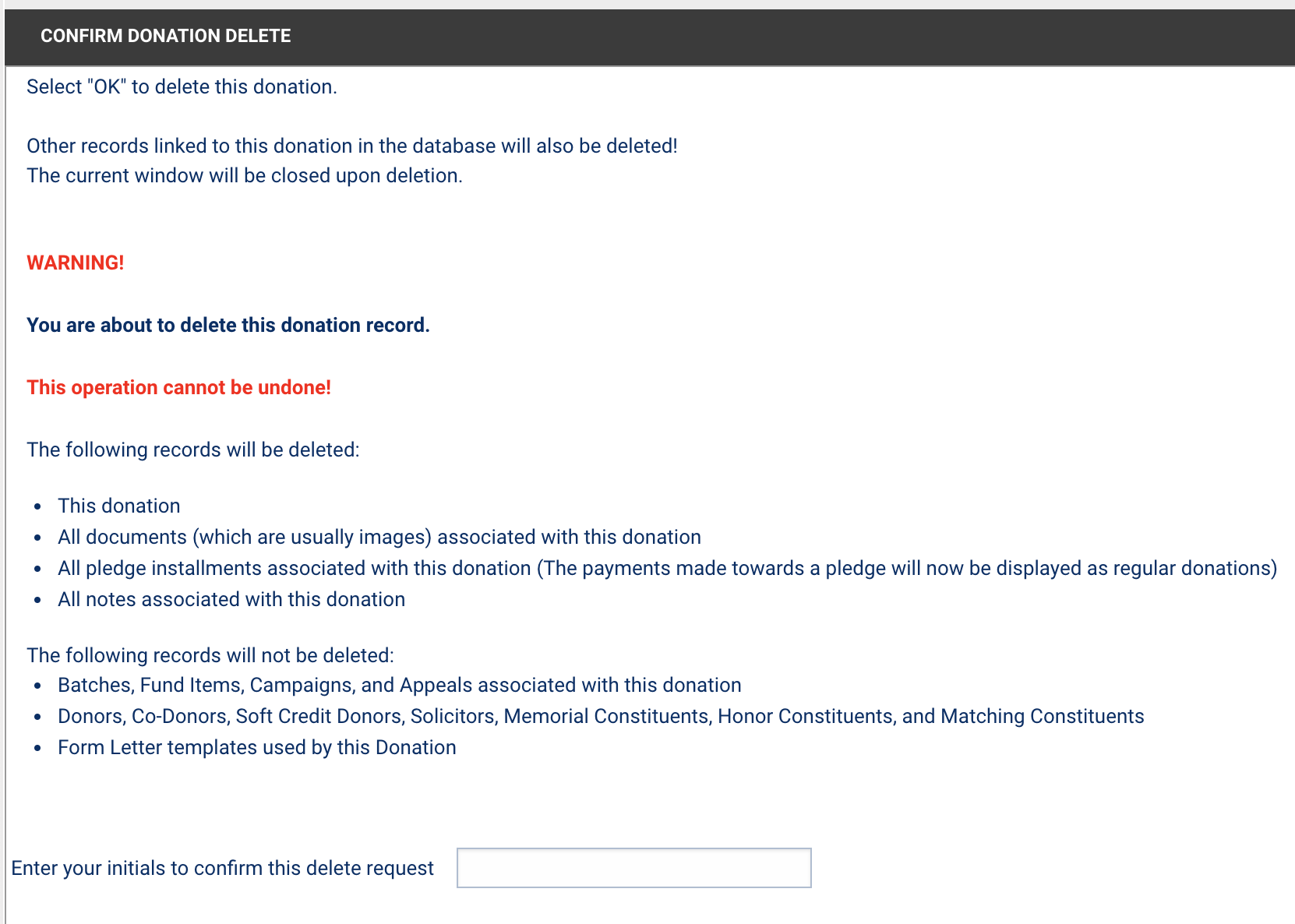 This will be shown in a built-in query called History of Deleted Donations(Reports>Queries>Advanced Query Wizard>Built-in Queries). This is important as mistakes can happen and if you're wondering what happened to a donation, reviewing this query will help track that down.
The reason you would use Delete is if a mistake was made and there's no need to see or reconcile this donation in the future.
Reversing a donation
Using the Reverse option will prompt a similar screen to confirm that you are reversing the donation and why: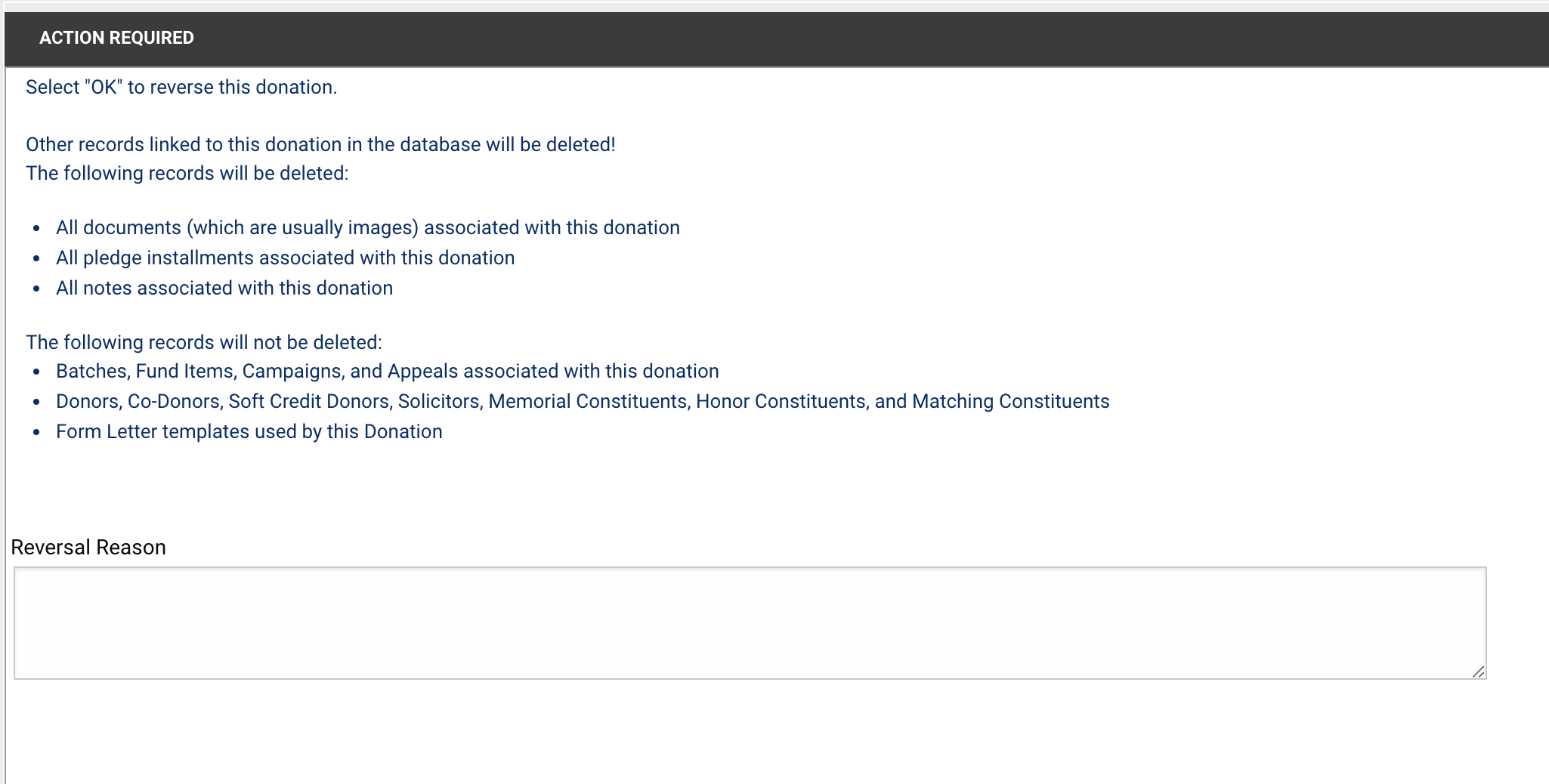 You should use this option when a check bounces or if you've received a chargeback for a donation that's come in prior on a credit card or e-check. The reason for this is that you can have a little more accurate data on what may have transpired for this donation.
Any reversals will show up under the Donations tab for the constituent and under the General tab. When you scroll down, there will be a Reversals section for review:



PLEASE NOTE:
Once a transaction is deleted or reversed, you may want to refund the donor. Please see this article on how to process that in CardPointe merchant services.