Overview
In this section, we will cover how to add, edit, and delete images in Salsa Engage. We will also address templates and image assets shared by other organizations. You can add images while creating Activity forms or emails, and you can also add the images ahead of time for later use by yourself or other campaign managers.
Click here to check out best practices for using images in Salsa Engage.
To get started, click the Assets control on the side navigation to the left of the Engage window.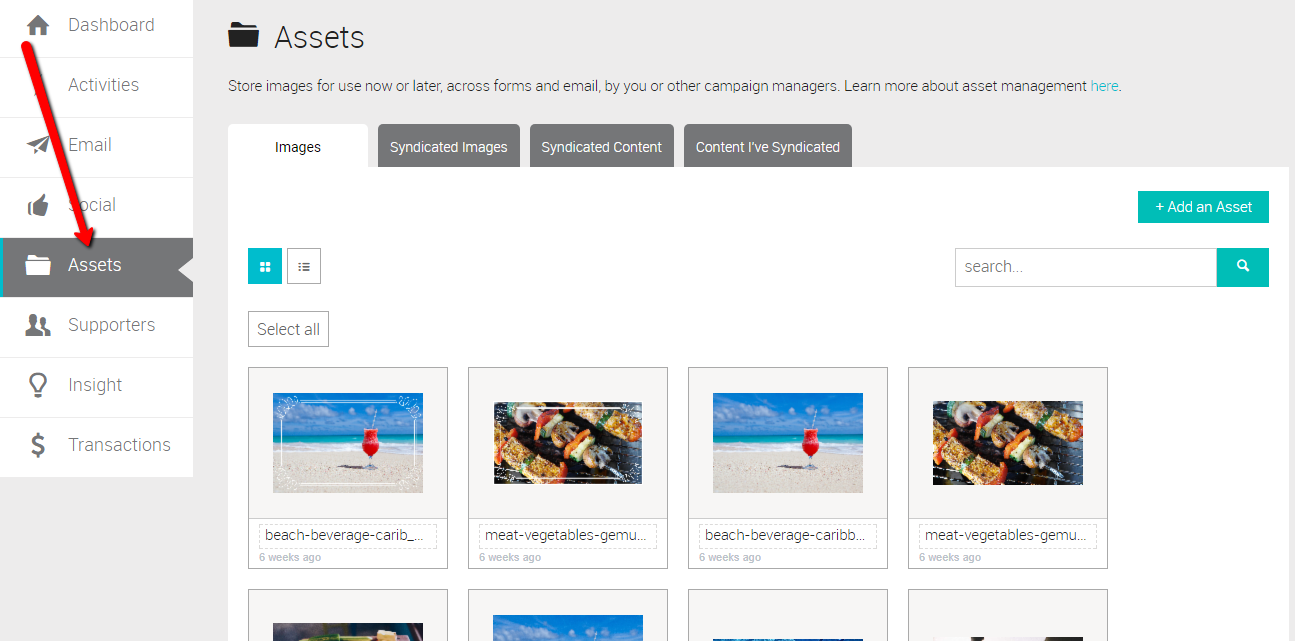 Supported File Types
You'll be able to add and edit images in any of the following file types:
JPEG
GIF—Any static GIF can be embedded into your activities or emails. You would upload the GIF just like adding any other image type into your activity or email. Particularly for email, your supporters may experience issues if you add animated GIFs. According to Litmus, there are benefits and downsides to adding animated GIFs to your emails. Microsoft Outlook 2007-2019 email clients do not support animated GIFs.

.png