Examples of Donation Sources include Engage-Fundraising, Engage-Event, Engage-P2P, Active.com, donor-advised funds, and PayPal.  To add a new Donation Source in the donation screen...
Click Manage > Configuration.
Select Web Transactions from the Explorer panel.
Select Donation Source Setup tab.
Click Add to save a new Donation Source, click Edit to modify or Delete to remove a Donation Source.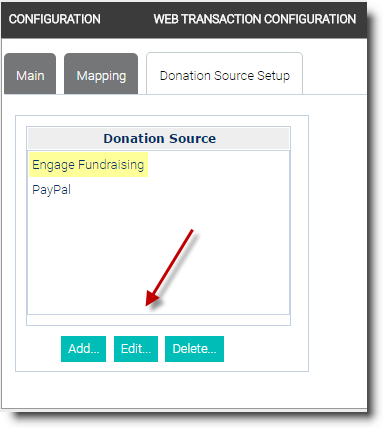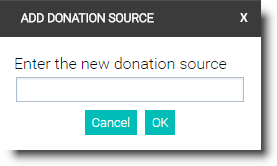 Next Article:  Edit Donation Source