When split donation functionality is enabled in Salsa CRM, a data entry person can optionally split a donation's total between Co-Donors, Soft-Credit Donors, Honor Donors and/or Memorial Recipients.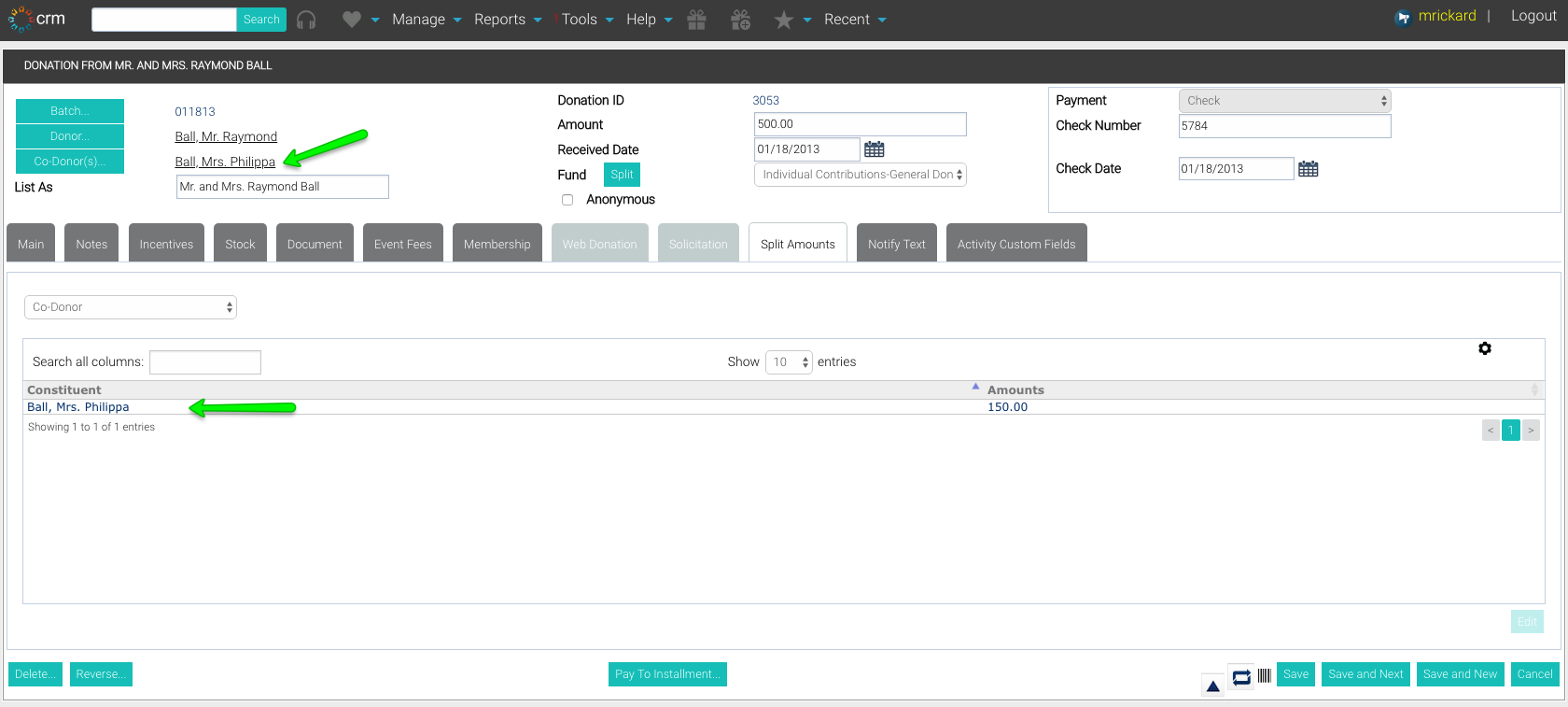 Split amounts are not displayed on the constituent record or on Donor Detail, etc. However, Split Amounts are visible on the donation record and available through Donation type queries in the Advanced Query Wizard.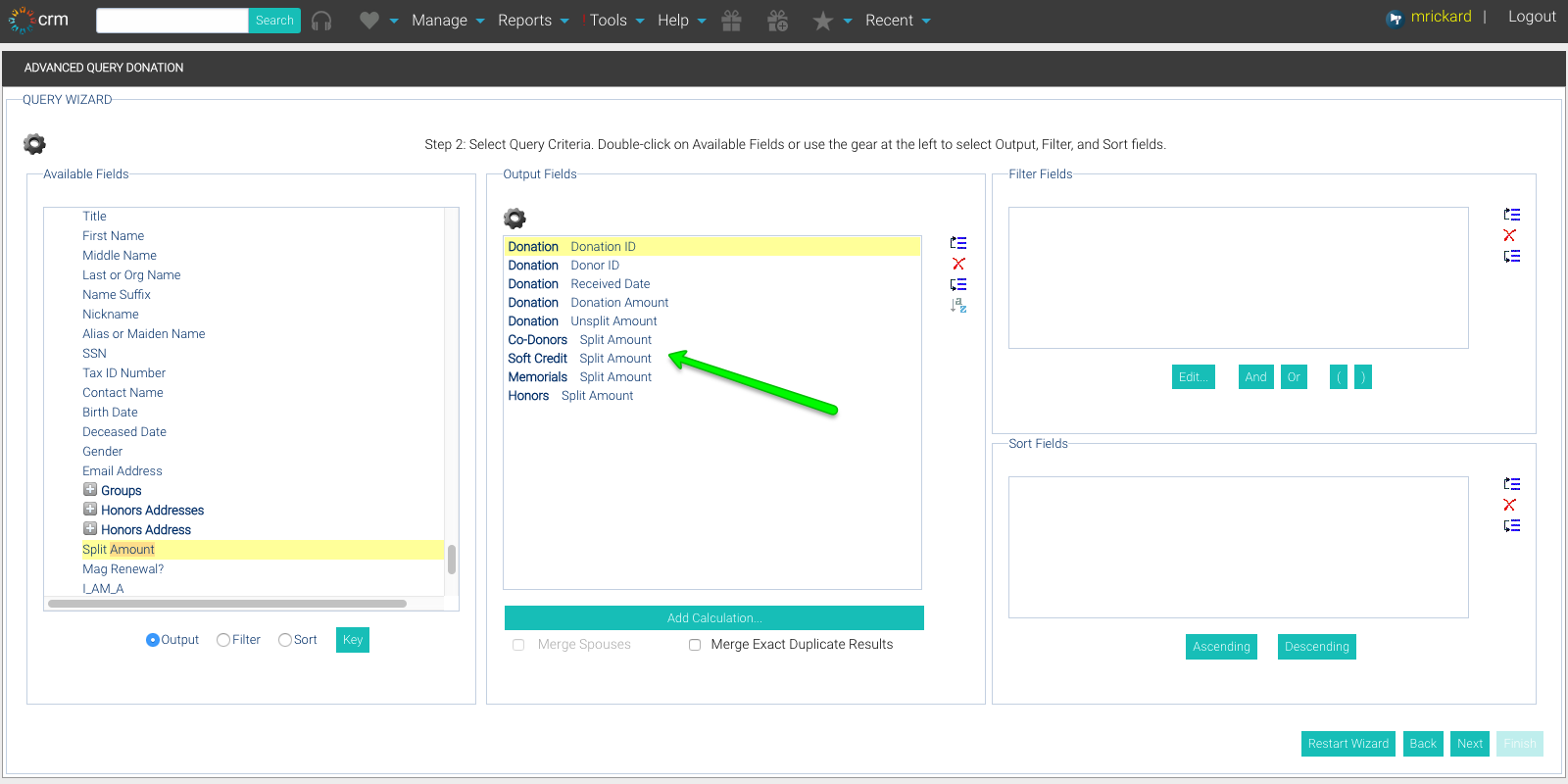 To view and edit Split Amounts on the donation record...
Open the donation record you want to view or alter.
Click the Split Amounts tab.
Click the Amount in the table to highlight the row.
Click the Edit button in the bottom right corner of the table. You can also double-click the Amount to edit the value.
Change the value, then click Save.
To make this option available to supporters, it must be enabled in Salsa CRM. To enable this functionality,
Go to Manage > Configuration > General tab.
Click the Display "Split Amounts" tab checkbox. When making a donation, the supporter will have to select a Co-Donor, Soft-Credit Donor, Honoree and/or Memorial Recipient for the list of constituents to become available for selection.

Note: Split Amounts do not need to balance with Total Donation Amount.