Previously, when a supporter initially took action on your forms, they were subscribed to all available Message Topics. Supporters later tailored their interests via the Subscription Management page (also known as the "Unsubscribe page") provided by Engage.
Historically, Message Topics in Engage represented both...
A way to segment audiences who want to hear about a particular topic.
A way to label email blasts

based on the type of content within them

.
To make it easier for you to collect and manage their email preferences, Salsa now offers mailing lists.
Salsa is splitting Message Topics into two distinct concepts:
Using Mailing Lists
Message Topics are being replaced with a special type of group, called Mailing Lists. You can manage Mailing List groups just like other Static Groups in Engage, including adding and removing supporters manually, with import files, or using the Supporter Query tool.
But most notably, supporters can opt themselves into and out of Mailing Lists to manage their email preferences.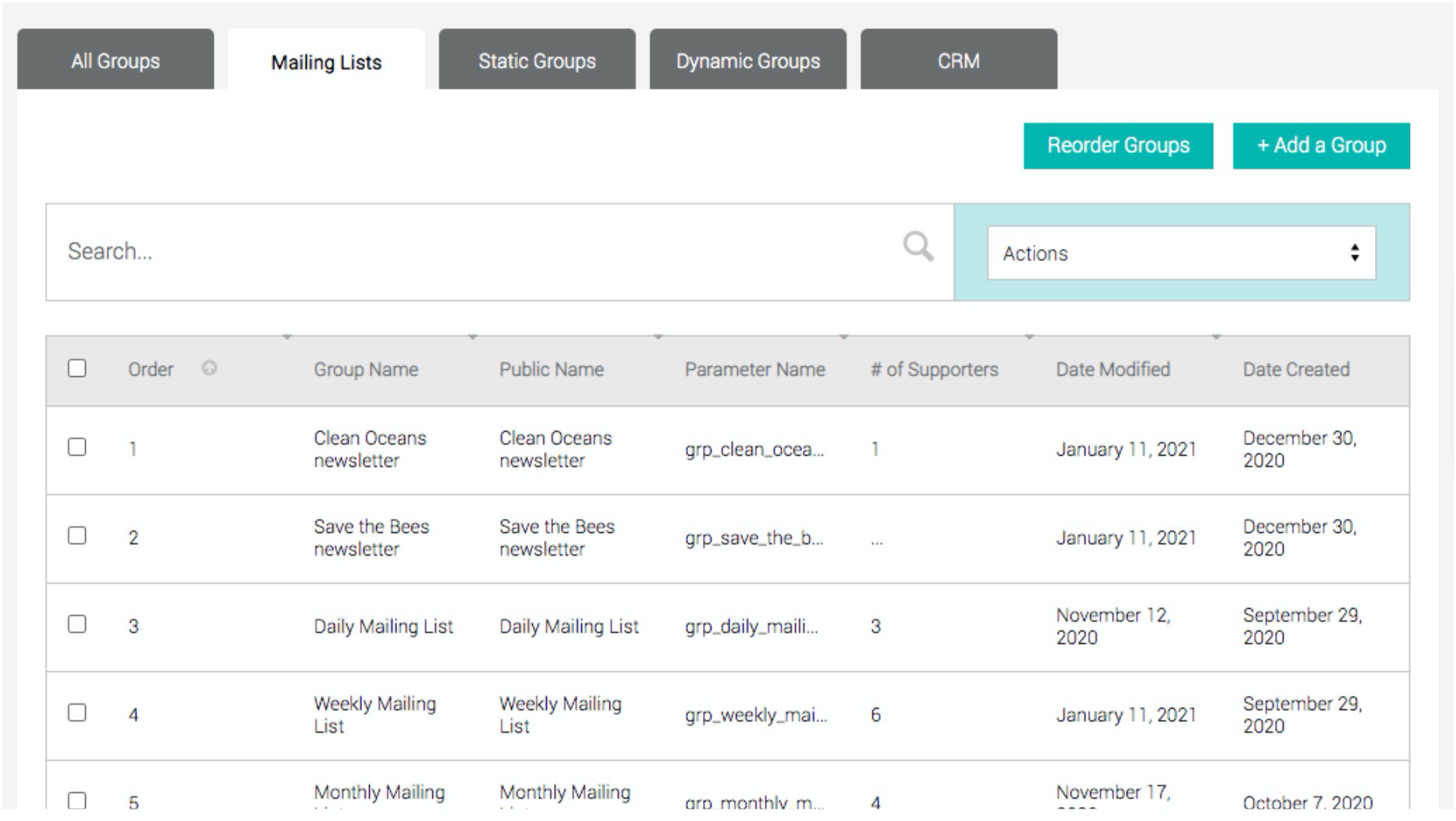 How Do Mailing Lists Improve Email Audience Selection?
When creating an Engage email, you no longer need to filter the audience by selecting a Message Topic. Instead, you will craft your email audience in a more intuitive way. On the "Select the Audience" tab, you can use Mailing Lists, Static groups, Dynamic groups or a custom query to select exactly the supporters that should receive the email.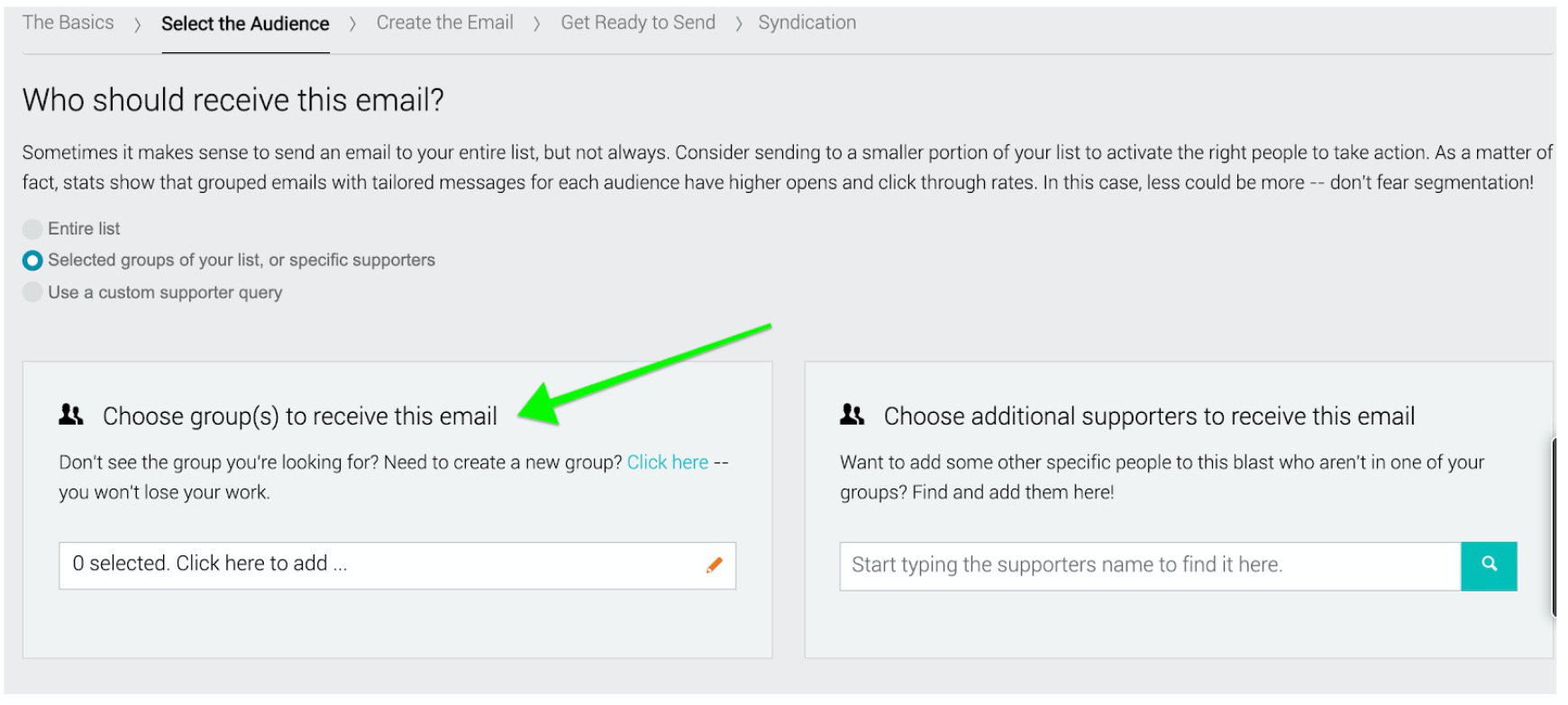 How Do Supporters Opt Into Mailing Lists?
Salsa is adding enhancements to activity forms and Subscription Management pages:
A New Mailing List Element—On an Engage activity form, you can give supporters the option to choose from all or some of your Mailing Lists, by adding an opt-in element to any form using the simple drag & drop interface.

Add Supporters who submit a form to Groups or Mailing Lists—You can choose to add supporters to any Static Groups or Mailing Lists automatically and transparently, by defining the groups before publishing the form. Supporters can also be added to Static Groups or Mailing Lists using parameters added to Engage form links.

How Do Supporters Opt Out of Mailing Lists?
Your Mailing Lists will automatically be displayed on the Subscription Management page, where your supporters can manage their email preferences.
Moreover, you can keep your branding consistent with full control over your Subscription Management page, by applying your organization's Look & Feel settings, and deciding what content to show on the page. Just like any other Engage activity, you can use the drag & drop Visual Editor to easily rearrange elements on the page.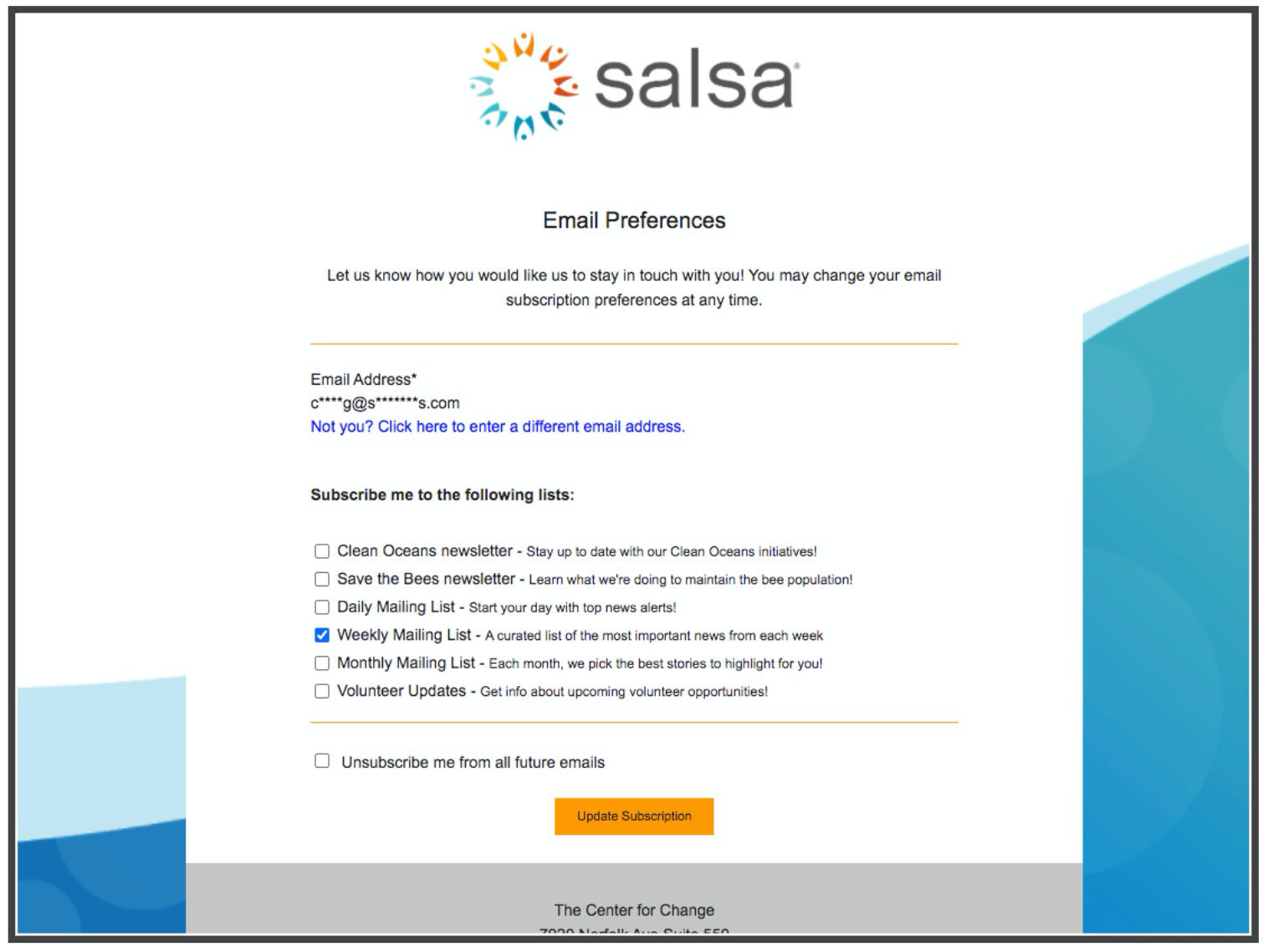 What are Content Categories?
Where before you would select a Message Topic for an email blast, you will now choose a Content Category. The Content Category will describe the type of email that is being sent. You can use this data point for reporting and analysis in the Insight Query tool. For example, you might ask the question, "How are my 'Weekly Newsletter' emails performing, compared to my 'Advocacy Alerts' emails?"
Unlike Message Topics, Content Categories will not filter your email audience. They are for internal reporting purposes only.