The Quick Stats widget displays a high-level view of your database that may include New Constituents Added, New Donations Added, Web Donations in Queue and Resolution Queue Added.  New Constituents and New Donations may be displayed by Today, This Week or This Month views.  
Click the Configure button on the top right side of the widget and the Quick Stats pop-up will appear.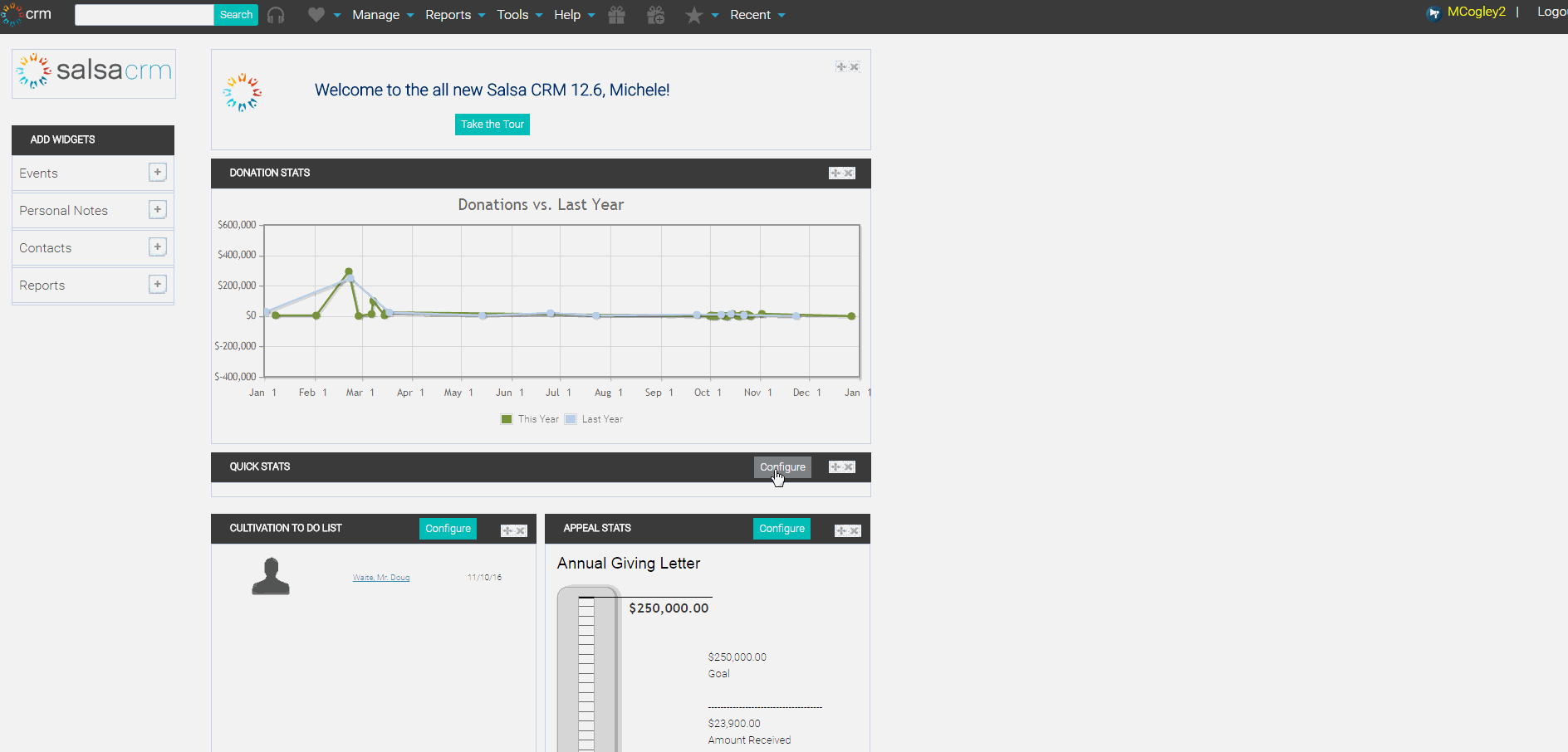 Select your preferences and click the OK button.  
NOTE: Dashboard settings are user specific.