The Contacts widget of My Dashboard offers multiple ways of identifying contacts so you can use this screen without any setup at the dashboard level.
NOTE: only the first 100 contacts will display in the widget. If there are more than 100 contacts that should return in the results, there will be a Show All link at the top of the widget. This link redirects to Manage > My Contacts, where the full list of contacts is available.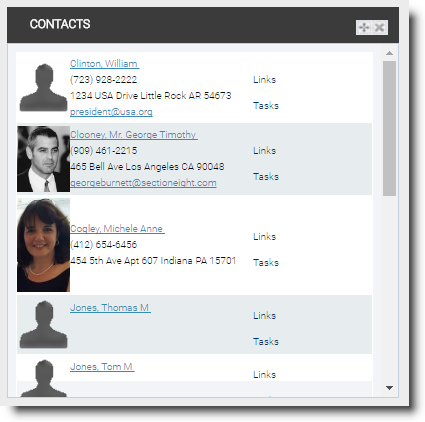 To display contacts in the widget, click Manage > My Contacts and use filters to narrow down the contacts list. Please see the article on My Contacts for further details.