A Custom Field is a customer defined field, with customer defined values. Custom Fields can be added on both the Constituents or Donations screens, or you can customize an entire Constituent screen called My Salsa CRM.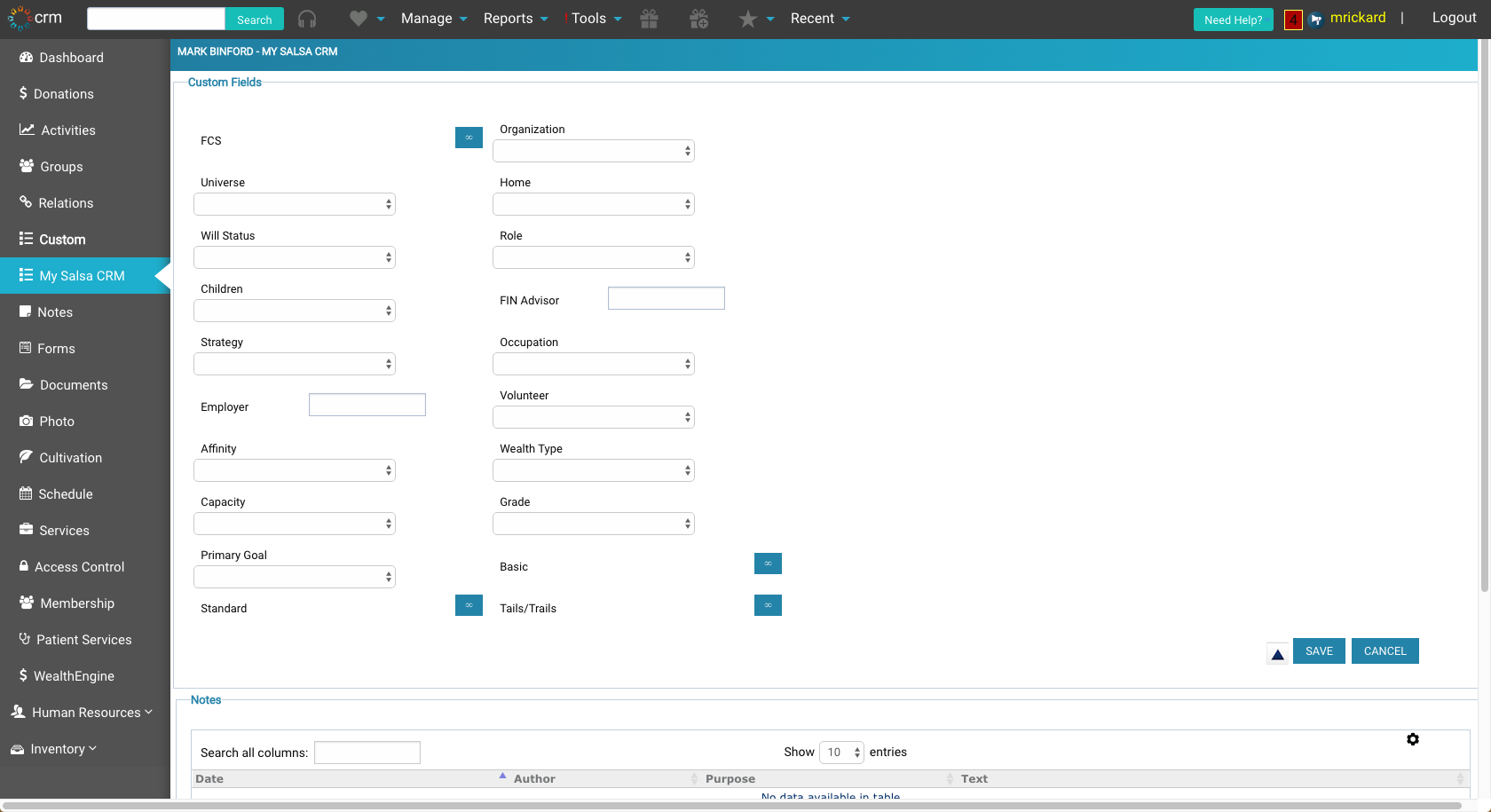 In the My Salsa CRM node you can set up to 30 custom fields, making this screen completely unique to your organization's needs. These 30 custom defined fields are all available when running a constituent based query.
You can also add a set of My Salsa CRM Notes to this screen that are completely independent of other notes on the constituent record.
NOTE: These custom fields can be overwritten, but a history of previous values in these fields cannot be retained or retrieved. If you wish to have custom fields that are not overwritten and provide a history of previous values, create a Form instead.
Please see this article for information on adding custom fields.