There will be times when you will need to add just a few supporters to your account and do not need to import supporters from a file or CRM Constituents.
To create a supporter record...
Click the Supporters tab on the left side of the screen.
At the top right of the main supporter page, select the Add Supporters button.
Select Add a single supporter.

This will bring up a blank supporter record screen for you to fill out. At a minimum, you will need to fill out the supporter's Email Address.
PRO TIP: If you are integrating with Salsa CRM, you will need to include Email, First Name, and Last Name to create or update a CRM constituent.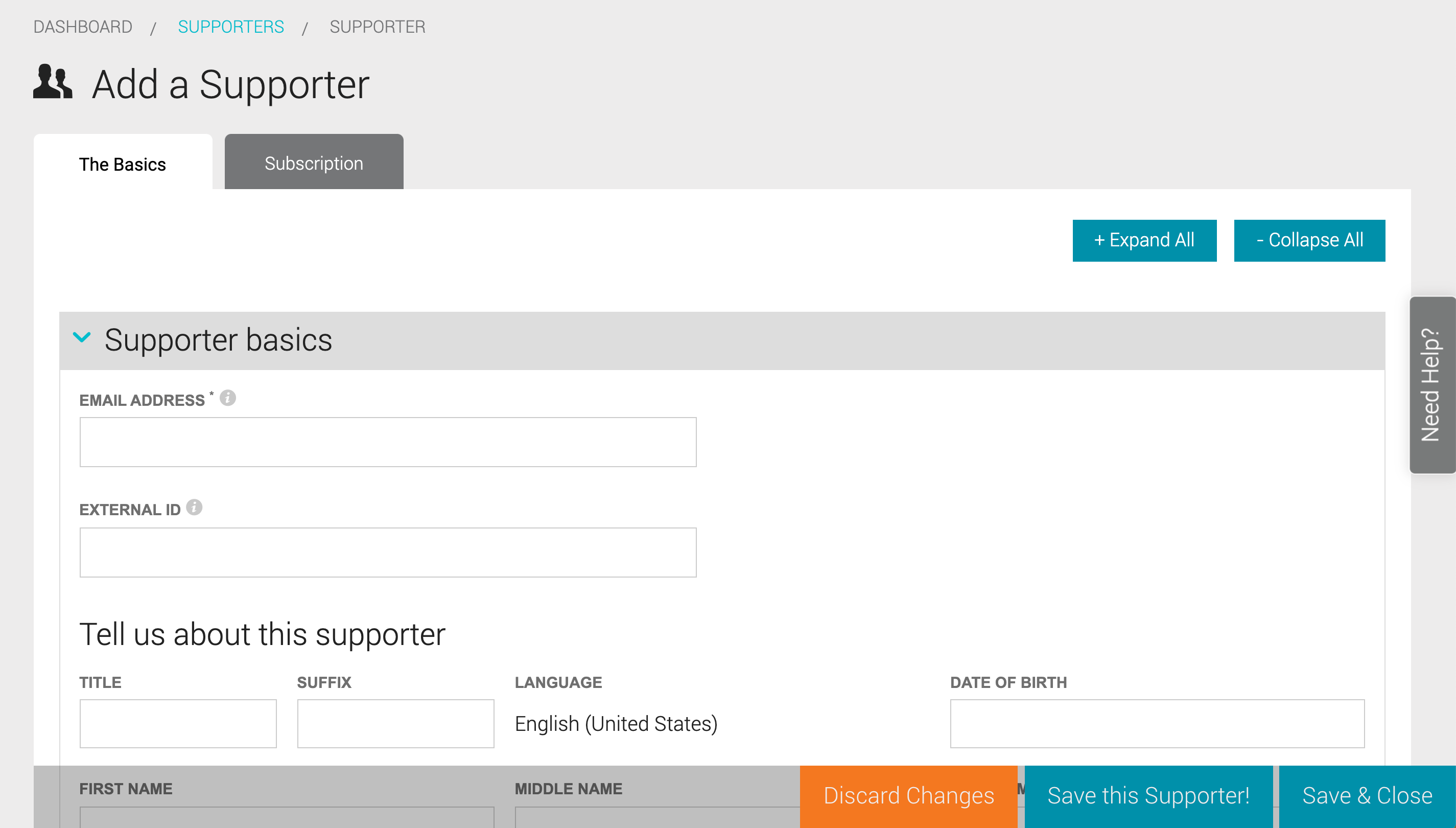 There are three buttons at the bottom of the screen that indicate what you can do next:

Discard Changes—This option discards any new supporter you were attempting to add and returns you to the main Manage Your Supporters screen.
Save this Supporter!—This option save the record and stays on the page for continuing edits to this new supporter.
Save & Close—This option saves the record and closes the add screen, returning you to the main Manage Your Supporters screen.