It is critical for campaign managers to be able to segment supporters and personalize communication with them as part of a successful online engagement program. The Salsa Engage-Salesforce integration makes it easy to sync a segmented group of supporters from Engage to Salesforce, or vice-versa.
Synchronize a Salesforce Campaign to a Salsa Engage Group
The Salsa Engage connector app installed in your Salesforce account adds a custom checkbox to the Campaign object, called Sync with Salsa Engage.
NOTE: If you don't see this field when editing a Campaign, you may need to add it to your default Campaign layout.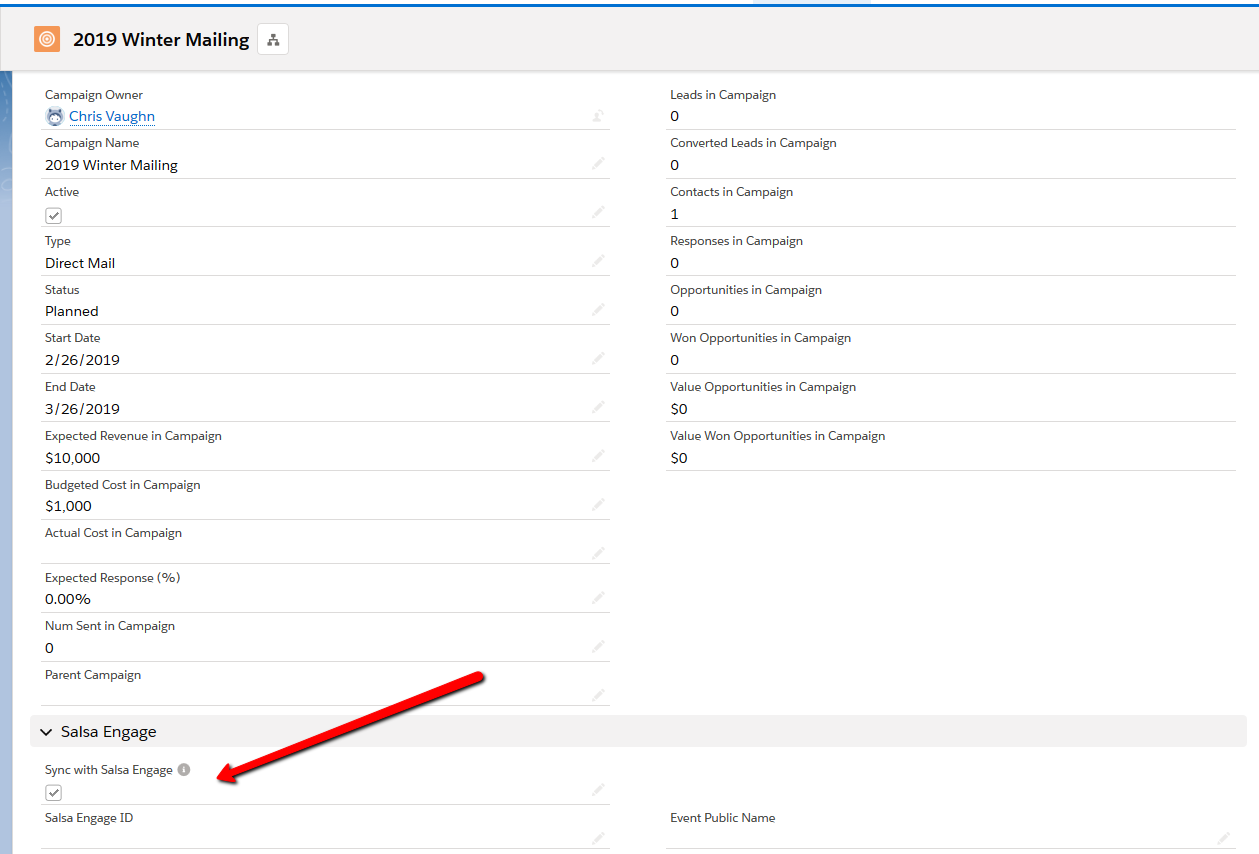 Checking this box in the Salesforce Campaign tells the integration to create a matching group in Salsa Engage for your Campaign during the next sync.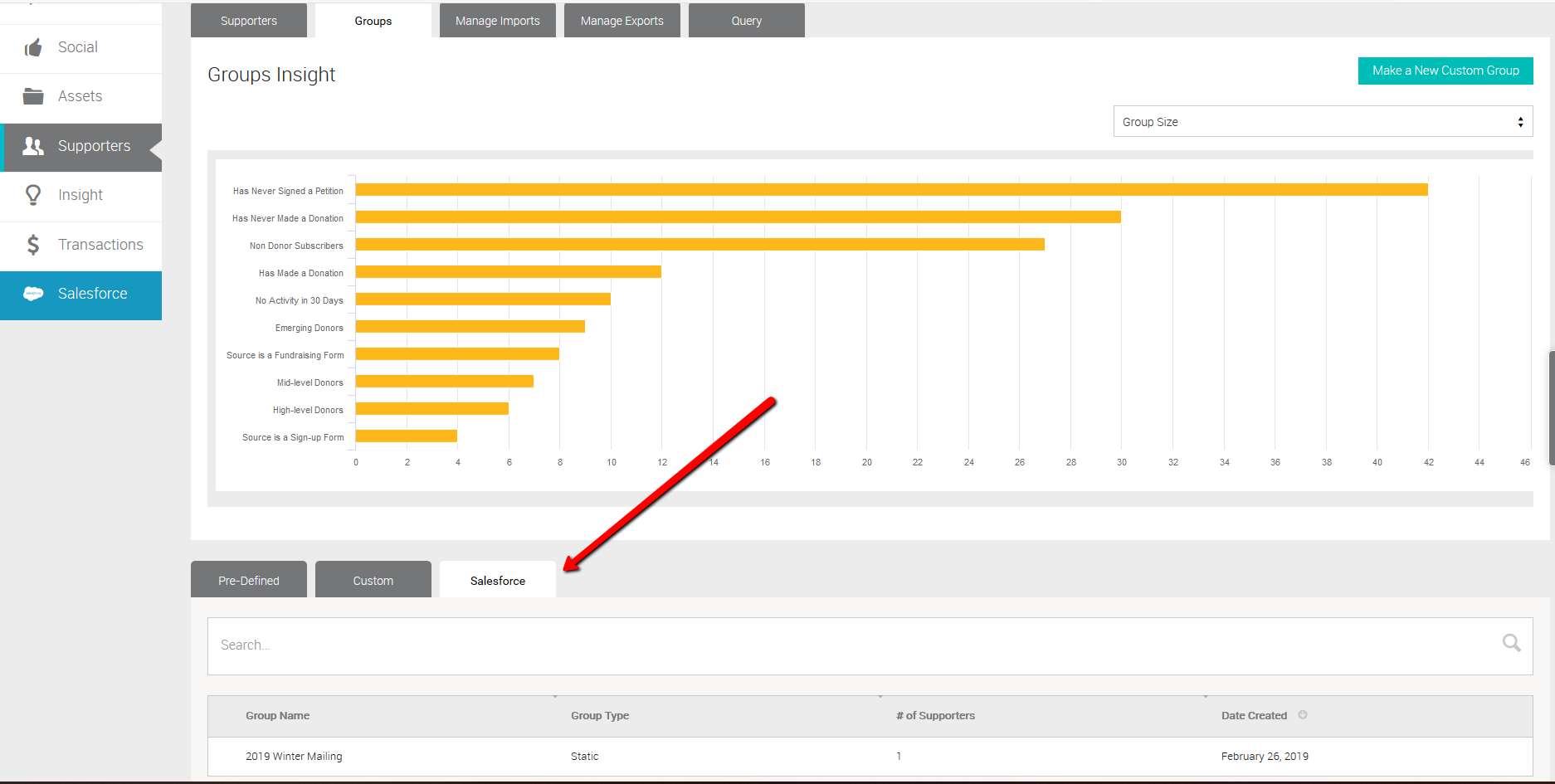 Contacts that are added to or removed from the Campaign in Salesforce by the integration will be added or removed accordingly from the Salsa Engage group each time you sync.
Synchronize a Salsa Engage Group to a Salesforce Campaign
After integrating with Salesforce, any Pre-defined or Custom Group created in Salsa has a Sync to Salesforce option. Find this option on the pre-defined View Group Members tab or the custom Your Group tab of the group after the group has been created.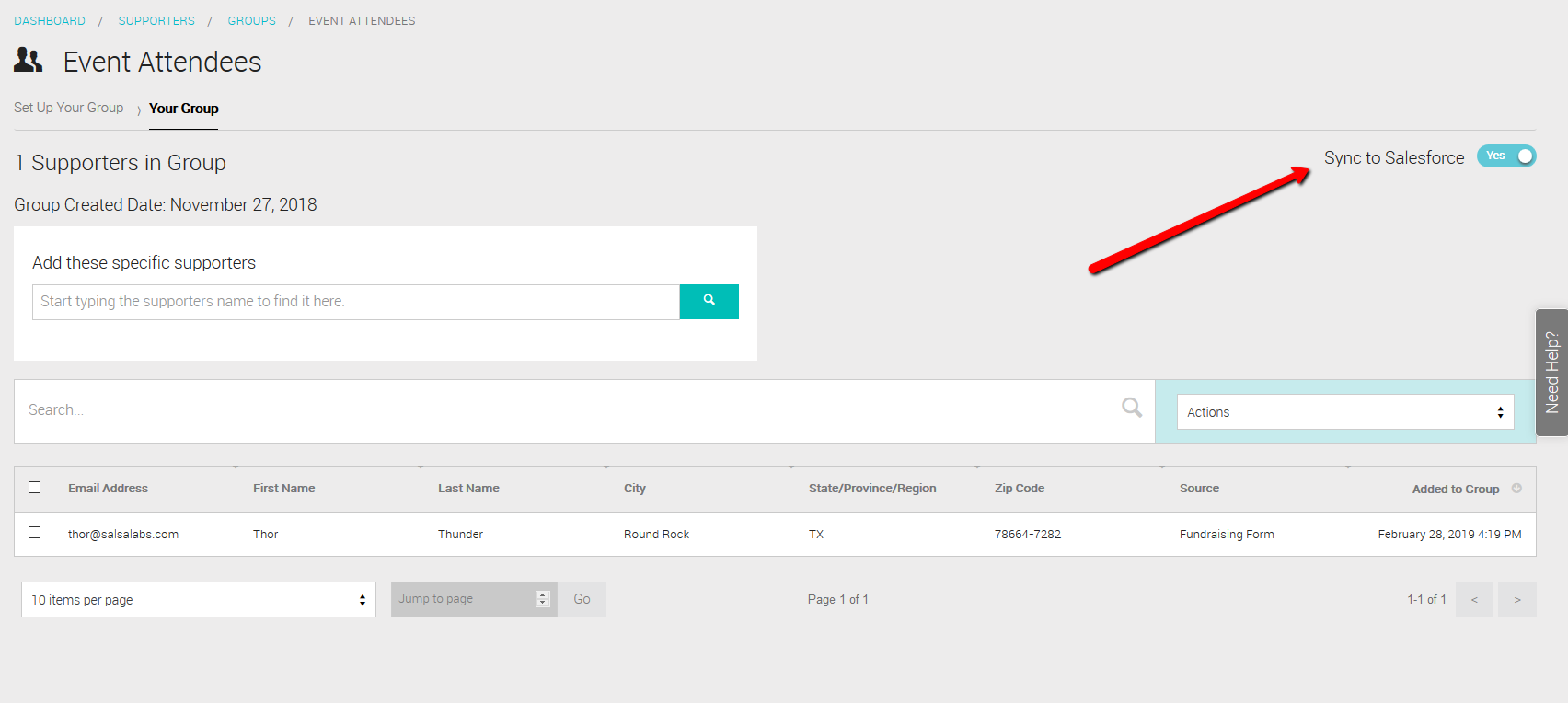 The Campaign that the integration created in Salesforce has the same name as the matching group in Salsa. In addition, the Campaign has a type of 'Engage Group' to easily identify them in relation to your other campaigns. Similarly, the associated Campaign Member records created for Contacts in the Campaign will have a status of 'Group Member'.
Supporters that are added to or removed from the group in Salsa will be added or removed from the matching Campaign in Salesforce upon each sync.