Salsa CRM offers you the ability to configure, track and manage your membership subscription information. Track membership on individual constituent records or use the Member Subscriptions screen to return larger searches. Individual Constituent Membership can be found on the Membership node of the constituent's record.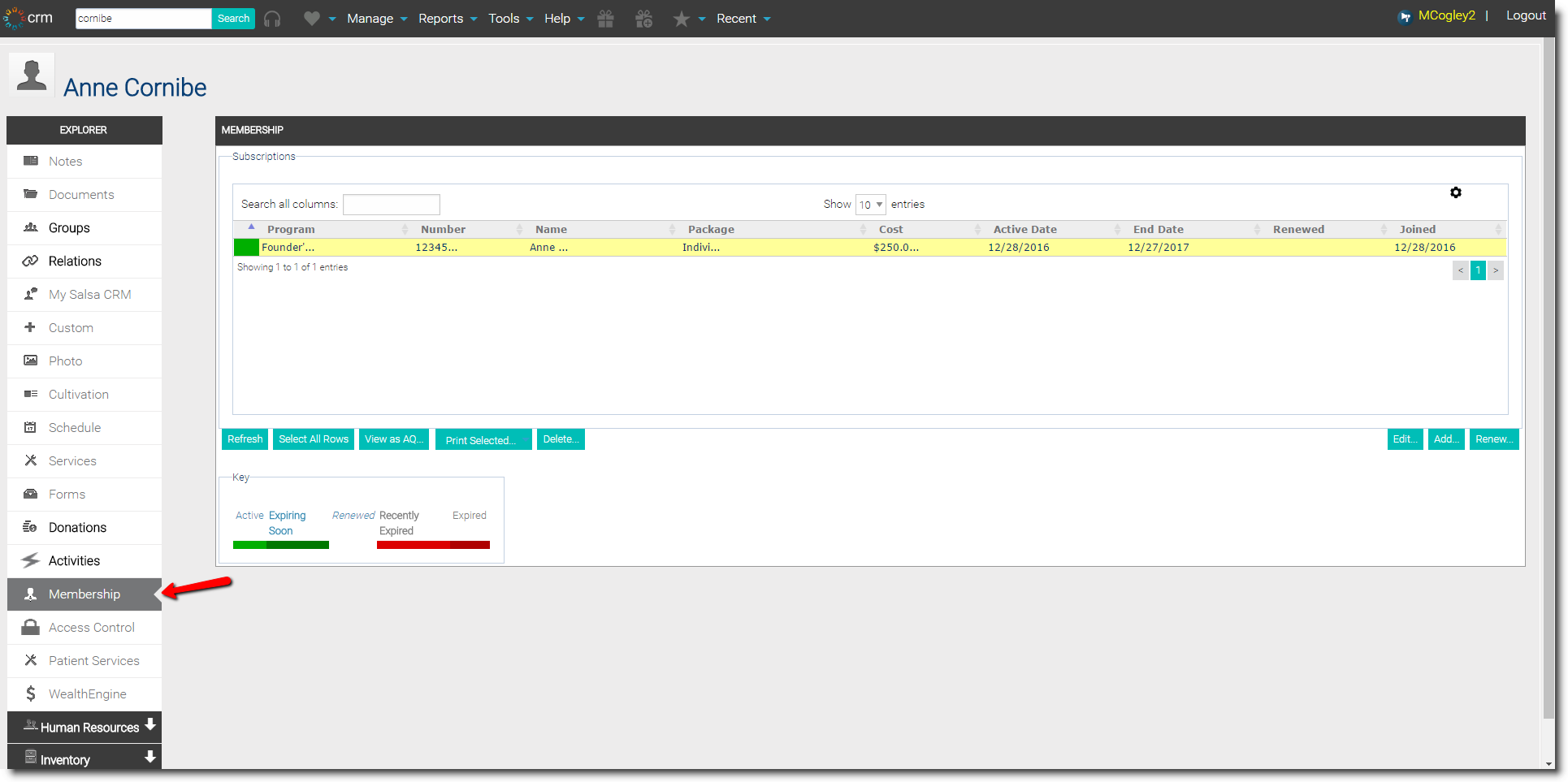 Or you can search for groups of people in Membership Programs through Manage > Membership > Members
To get started you will first want to configure Salsa CRM's Membership Management to meet your needs. Report on Membership using the Membership Report (Reports > Membership) or the Membership Node on the Constituent Type Query found in the Advanced Query Wizard.