Salsa Engage monitors your session for lengthy idle periods. You will be logged out immediately for security reasons if you are inactive for 60 minutes.
After 45 minutes of inactivity, a reminder pops up, asking if you are still working. You can either log out immediately or extend your session within 15 minutes.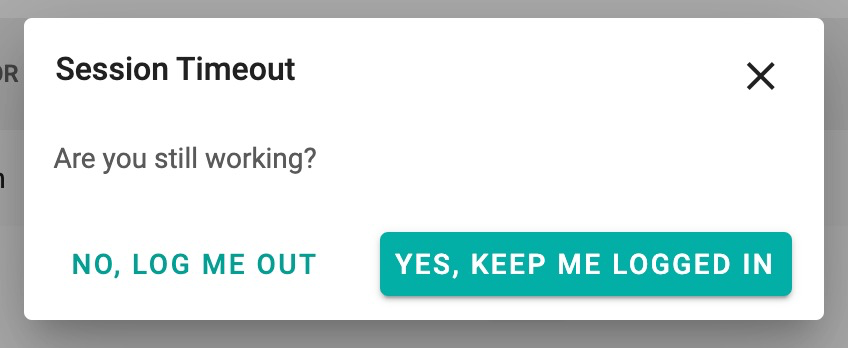 This session timer length cannot be changed.